Mackenzie Lintern loves driving trucks. The 20-year-old Road to success graduate is currently contracted to Mackley Carriers in Auckland.
"I'm usually driving my little six-wheeler, so just a class 4, but when I get the chance, I will definitely go over to the eight-wheelers and I'm trying to get the guys to teach me truck and trailer, too. So, I just drive whatever I can on the day."
Right now, Mackenzie is subcontracted, driving an eight-wheeler carrying parts for Metalcraft.
"I've been there for about a month and a half straight now. It changes every day, but I kinda normally show up at 6:30am, have a look at where they are planning for me to go – it will be the Langs beach area (near Whangārei); sometimes it will be south to Pukekohe, and I normally have between five to 10 deliveries a day.
"I'm absolutely loving it. You kind of do your own thing and on the east coast, you get to see some pretty cool places, especially when you get to go out by all the beaches."
Mackenzie says she wasn't really planning on becoming a truck driver. She grew up in Tauranga and the opportunity came up to drive class 1 trucks. "I started with Can Do, a three-week course in Auckland and from there was recommended to go on to Road to success."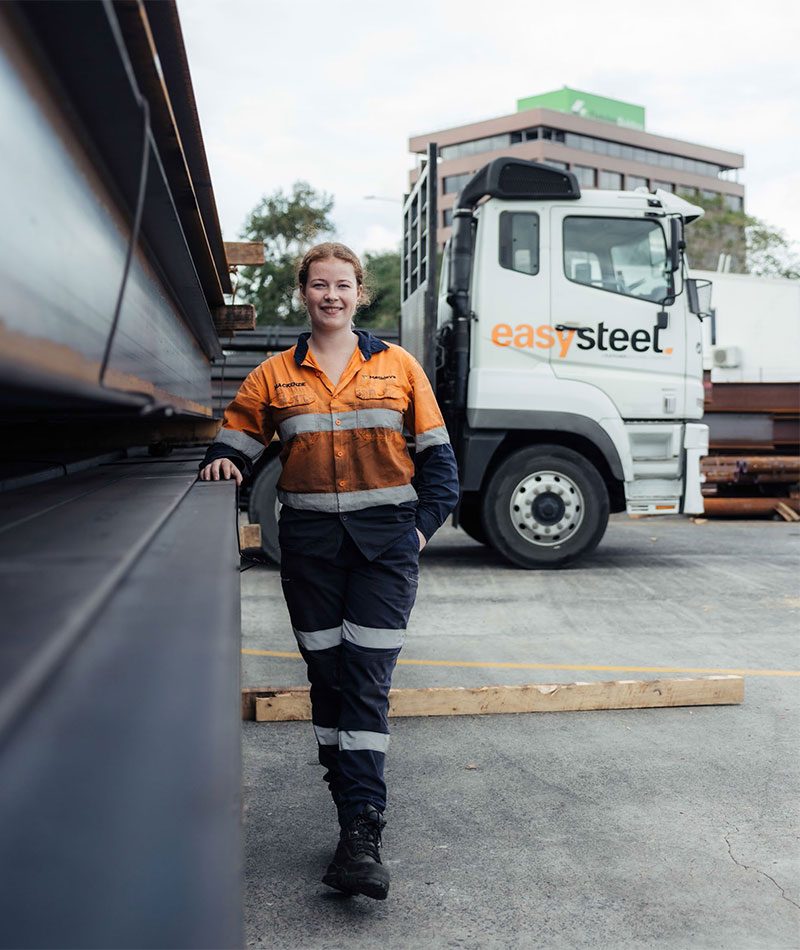 With the support of Mackleys and the Te ara ki tua Road to success programme, she went on to get the next licence – and the next. "When I finished that, it wasn't as hard as I thought it would be, and I wondered if there was any more studying I could do. That's when I went and did the next one. I've done my class 5, and I've done them all through work, my work paid for them."
Mackenzie says she was blown away by the support she received from Mackleys. "Really, really supportive, absolutely amazing. I came into a class 2 role with pretty much no idea how to do anything. I'd only driven grocery deliveries, there was nothing about restraint or anything. I was straight into steel, so it was definitely something I had to spend a lot of time learning and the guys were looking out for me. It's definitely a good company to start with, I reckon."
She is also positive about the micro-credential learning experience, which is part of the Road to success training programme. Topics covered included how to drive combination vehicles, cornering techniques, restraint, fatigue, and the mechanics of trucks.
"Those were really good. I think doing my licenses so quickly, like one after another, and also doing the micro credentials, everything kind of lined up at a similar time. So, the stuff I was learning, it was just like going more in-depth than what you have to do on just your one or two-day course."
Mackenzie is not about to sit still. She has enrolled in university studying business analytics after work in her spare time. Surely, she has a great future ahead of her in the road transport industry! We wish her all the best!