This year's Ia Ara Aotearoa Transporting New Zealand Conference was the first since 2019, which also meant that it was the first time in three years that we held the Transporting New Zealand Industry Awards. I believe these awards are an important way for the trucking community to annually recognise best practice and outstanding achievement in our industry. They are about helping an industry that very rarely blows its own trumpet, to enjoy and promote its success.
The awards honour individuals and organisations whose activities and achievements ultimately improve the daily lives of others and ensure the industry is a rewarding and safe environment to work in.
The big award of the night, the VTNZ Supreme Contribution to NZ Road Transport, was some thing of a double hit for the winner, Neil Reid, as he also received the first ever life membership to Ia Ara Aotearoa Transporting New Zealand.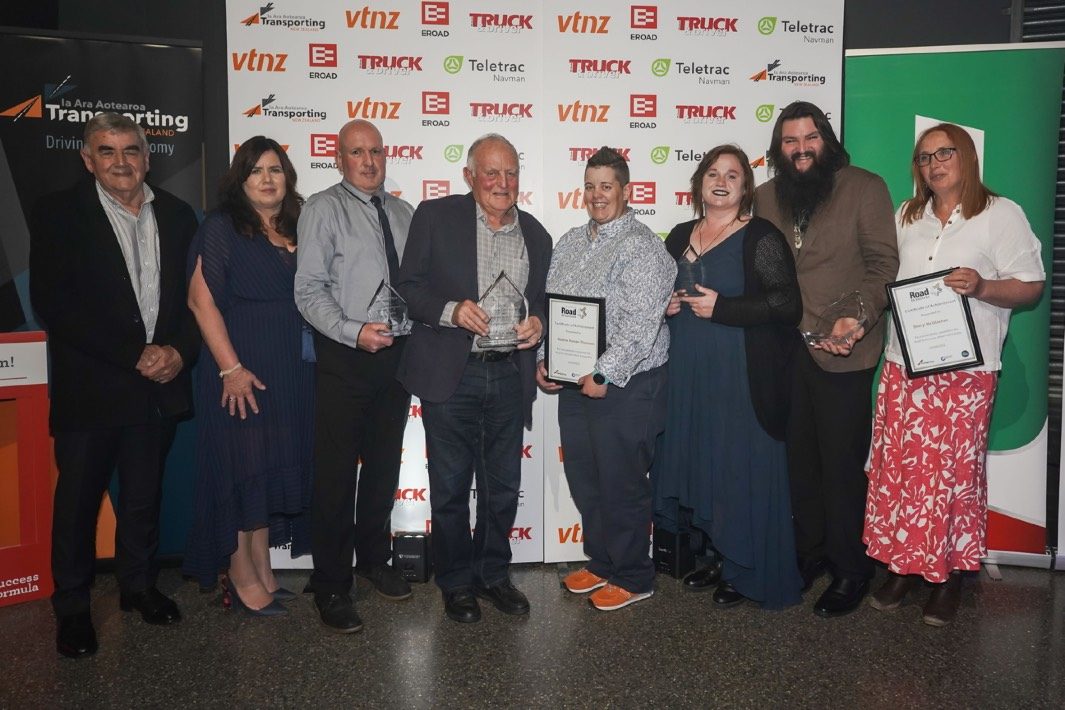 From Road Transport News, October 2022